Nothing Shady Ever Happens in Shady Valley
 Bogged Down by Murder by Kathy Cretsinger is her first book in a new series. In it, she introduces us to Shady Valley. Nestled between the Iron Mountains to the southeast and Holston Mountain to the northwest, Shady Valley is an actual small town in eastern Tennessee—and I do mean small. This picturesque little village consists mainly of a general store, one locally owned restaurant called the Raceway Grill, a post office, and an elementary school.
However, Shady Valley contains something very rare in this part of the country—cranberry bogs. Brought here during the Pleistocene ice ages, as the ice melted, the cranberries flourished in a few places in the south—Shady Valley being one of them.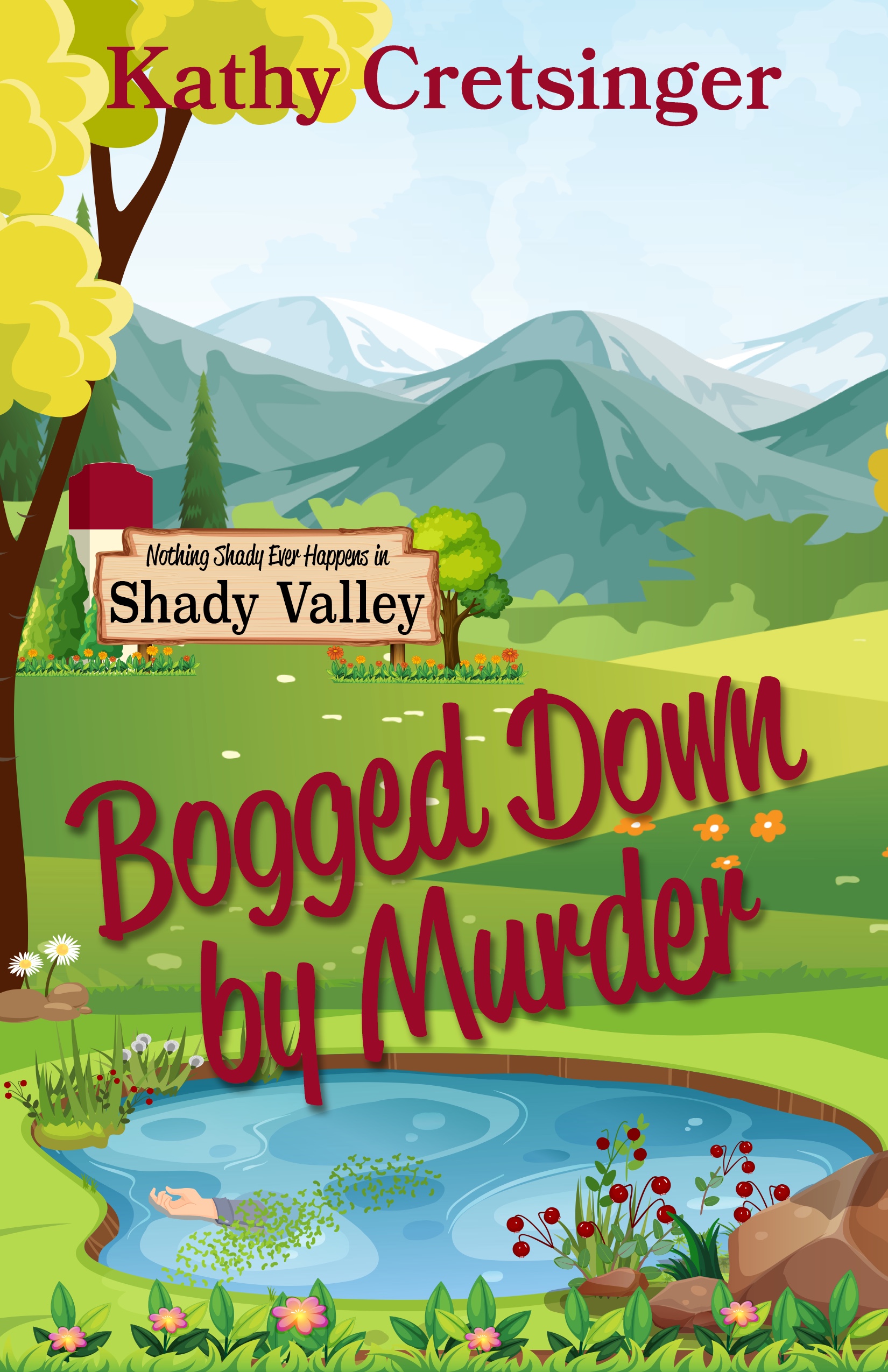 It's in one of these cranberry bogs that our protagonist, Daisy McQueen, finds a body. But when she calls for help, she's told the police can't get to her for half an hour because they must traverse the mountain. The sheriff instructs her to get her grandmother's gun and guard the body from bears.
Bears, a gun, and a body! Oh my! Daisy left her thriving business in Miami, Florida, to come to Shady Valley and claim her inheritance from her grandmother. In order to do that she must live in Shady Valley for six months. Finding a body is not a good start. Lucky for her, the handsome Harry Greer shows up to help.
But the dead man in her bog is only the beginning of her troubles. Someone doesn't want her there, and they make it very clear. Leave or die.
To top it all off, she believes in healthy eating and everything in Shady Valley is fried!
Will Daisy and Harry discover who killed the man in her bog?
Will they figure out why someone wants her to leave Shady Valley? Or else?
And will Daisy succeed in getting Harry and all of Shady Valley to eat healthy?
You'll need to read Bogged Down in Murder by Kathy Cretsinger to find out, the first book in her new series, Nothing Shady Ever Happens In Shady Valley. Kathy combines action, humor, and romance into an engaging story that you can't put down until the last page.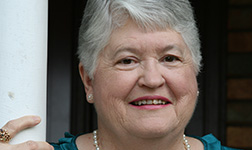 Kathy Cretsinger's  first three books are under the name of Katt Anderson, but the books she publishes now are under her real name. Her writing career began with stories of the Melungeon people from East Tennessee. She now writes about people in a small community in Tennessee—Shady Valley. She enjoys revisiting the mountains and the beaches and helping authors find their niche in the writing world. Her life is full of church and her family.
Watch for more about Kathy in my author interview with her on September 10th.