I recommend that you begin reading Justice Delivered by Patricia Bradley on a day when you have nothing urgent to accomplish! The story draws you in on the first page and holds your attention to the end.
Justice Delivered is the last in a four book series set in Memphis, TN. One of the themes involves sex trafficking. We learn how young girls can be lured into dangerous situations with promises of money and fame. Memphis may seem to some an unlikely place to be dealing with human trafficking. However, at a forum held in February of this year, 2020, state law enforcement leaders called it "the second highest rising crime in Tennessee."1 
Ms. Bradley does an excellent job of showing us what sex trafficking does to its victims emotionally, psychologically, and spiritually. Her protagonist, Carly Smith, must deal with these issues, and as she does, underlying themes emerge. She must learn how to trust and love again.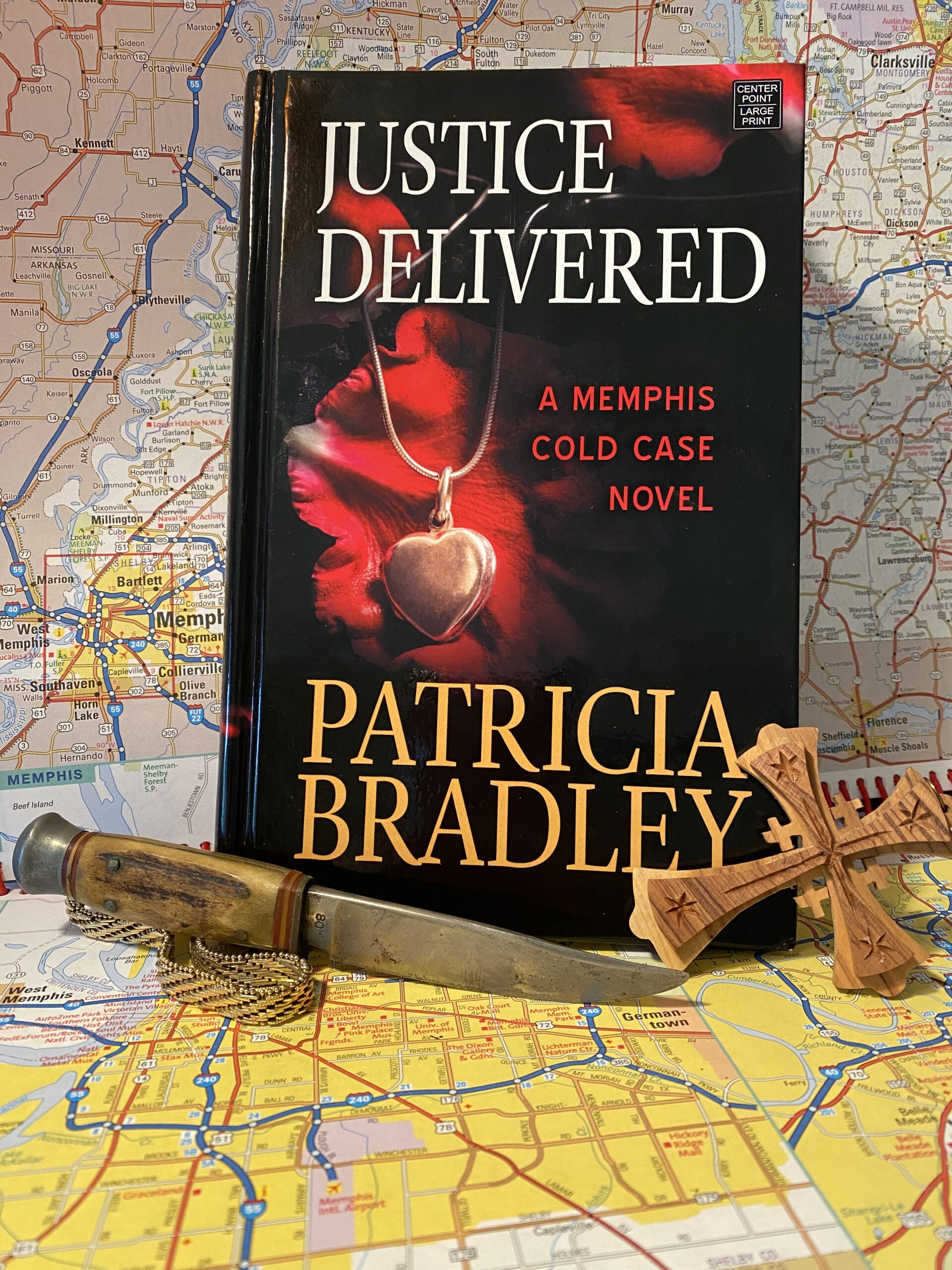 And of course, since this is part of the cold case series, there is a murder to solve. Maybe two! As always, Patricia Bradley wraps all of this in a bundle of action and suspense with just enough twists and turns to keep you interested, but not confused.
As mentioned before, there are four books in the series, but each can be read as a stand-alone. Justice Delivered by Patricia Bradley certainly delivered justice and a whole lot more!
https://www.wmcactionnews5.com/2020/02/01/hundreds-attend-memphis-forum-spreading-human-trafficking-awareness/